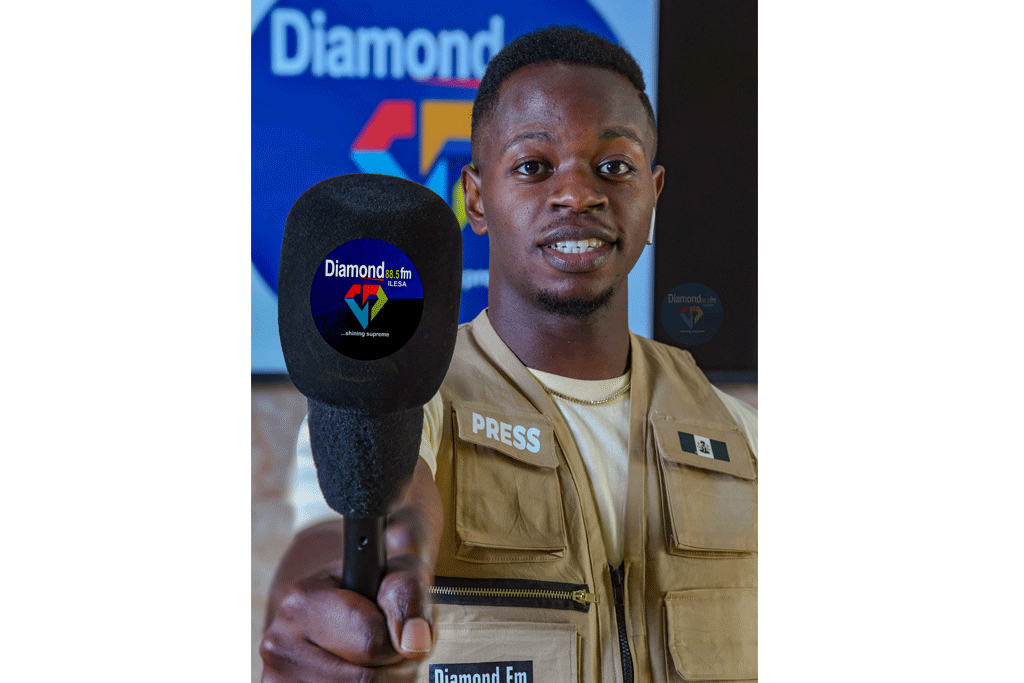 Joshua Oluwakuse AKA Joshrichy, is a certified Communication expert and a graduate of Mass Communication from the Adekunle Ajasin University in Nigeria, and currently pursuing his second degree in Strategic Communications.
He has worked with several Media Organizations in the South Western part of the country, in Lagos, Ogun, Ondo states, where he garnered experiences in both New and traditional Media.
Joshua won the 2018/19 Best leader award for his outstanding leadership qualities during his service year (NYSC). Joshua Oluwakuse is here at Diamond FM to shake Osun state working at the station's news desk, dishing out the best in Information, education and entertainment.
He can also be heard presenting Let's talk, Request Show, producing the community report show, as well as Casting the News.