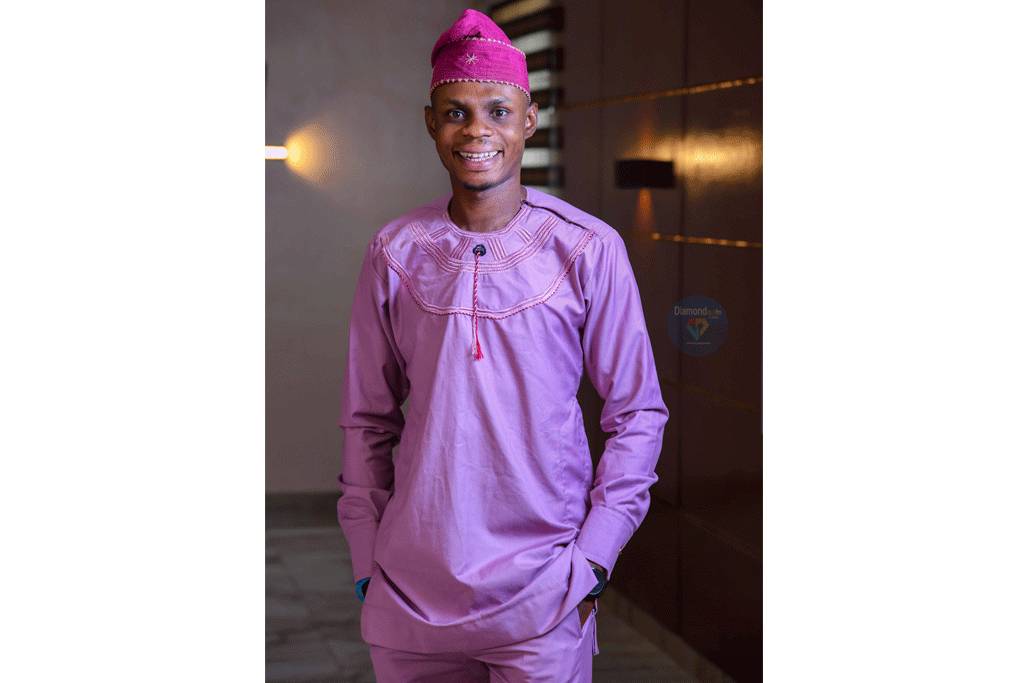 Taiwo Adeyemi is a thorough breed Journalist with over five years experience spanning both the print and broadcast media. He has played several roles in the media, including Newsroom editor, Presenter, and News Correspondent.
The graduate of Mass Communication from the Federal Polytechnic Offa, Kwara state won the best departmental graduating Student award, and also has a Diploma in Media Studies. Taiwo has worked with the Redeemers 103.5FM. as well as with Timsed 94.1FM before joining Diamond 88.5FM. 
Taiwo Adeyemi, a broadcast journalist with Diamond 88.5FM, Ilesha Osun State and Dataphyte Media Fellow on Gender Mainstreaming, has produced broadcast contents that effect positive changes; providing a guiding light for the betterment of the society with special interest in governance, human right and developmental issues.
Taiwo has had exclusive interviews with notably leaders and policy makers ranging from the presidency, Governors, Deputy Governors, Ministers, Lawmakers, Labour Leaders, Gender Activists, etc on trending issues in the polity, which has been a veritable platform for feedbacks between government and Citizens.
He has produced special documentaries that tell distinct stories about governance, human right and developmental issues in Nigeria with indelible impacts that have been trailing his projects.
Taiwo pioneered and produced radio fact-checking in Osun State which has been playing a huge role in prevention of spread fake news, misinformation and disinformation especially among the rural dwellers that are susceptible to antics of fake news purveyors.
He is a Fellow of LIDA Network Fact-checking and Fellow of Africa Foundation for Young Media Professionals.
Ayanfe Eledumare, Okunririn nasan-nasan as he is fondly called by his admires is available to offer you engaging conversation on Agabekale Iroyin, Nigba Ana and Enu Onikan. Taiwo is always behind the microphone to give you news update in Yoruba Language.
Asides his special skills as a Voiceover Artist, Emcee and Script writer, Taiwo has a passion for writing which has resulted in the publication of two fictional works (Mothers' Cry and Talent on the Street) on Ebony Story.