Former governor of Akwa Ibom State, Godswill Akpabio, has been elected as the Senate President of the 10th Assembly.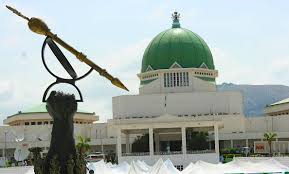 The voting in the election of a new Senate President had commenced with Akpabio and former Governor of Zamfara State, Senator-elect Abdulazeez Yari, going toe to toe.
After a quick recess, Sani Tambuwal, the Clerk of the National Assembly, declared Akpabio as the Senate President having garnered 63 votes leaving his rival with 46 votes.
Against the announced time of 10 a.m., the election started before 9 a.m.
After the Clerk of the National Assembly called for nominations, the senator-elect for Borno South, Ali Ndume, nominated Godswill Akpabio, senator-elect for Akwa Ibom North-East, as President of the Senate. Akpabio accepted the nomination; while Elisha Abbo, senator-elect for Adamawa North, nominated Abdulaziz Yari, senator-elect for Zamfara West.
The senators protested that Yari was not allowed to stand for the position as a first-time senator.
Recall, Akpabio is the preferred candidate of the All Progressives Congress.