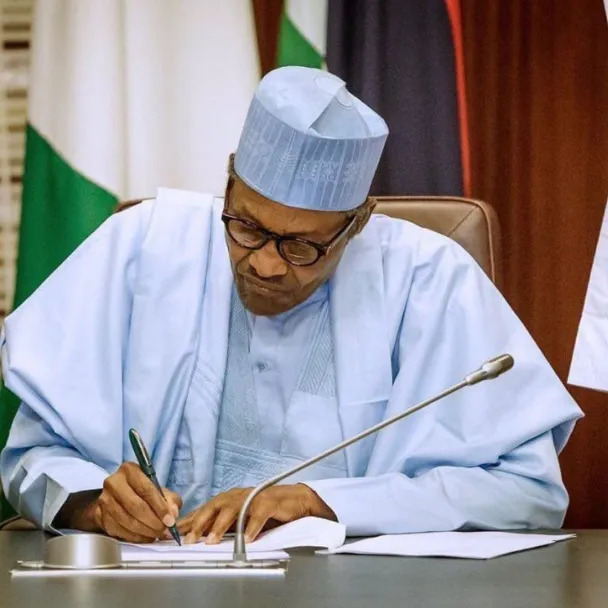 President Muhammadu Buhari has signed into law the fifth alteration to the 1999 Constitution requiring the President and Governors to send the list of Ministers and Commissioners to the legislature within sixty days after inauguration.
The bill, fifth alteration number 23, which is one of the bills which got two third approval of State legislatures, was sent to the President for assent by the National Assembly.
A statement from the House Committee on Constitution Review disclosed that the President has signed bill number 23 and 15, other alterations into law.
The statement, however, did not state when the bills were signed by the President but quoted the Chairman of the Committee and Deputy Speaker, Ahmed Wase, as commending the President for signing the bills into law.
Bill number 23 seeks to alter the 1999 Constitution of the Federal Republic of Nigeria, to require the President and Governors to submit the names of persons nominated as Ministers or Commissioners within sixty days of taking the oath of office for confirmation by the Senate or State House of Assembly.