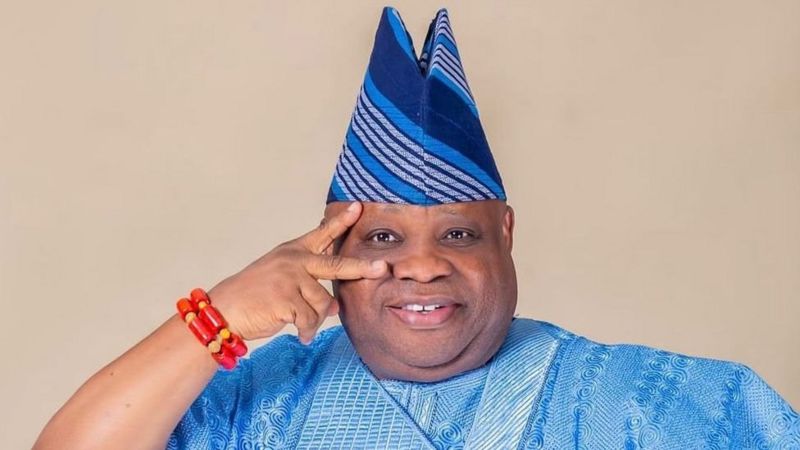 Osun State Governor, Ademola Adeleke on Friday, paid a visit to President Muhammadu Buhari at the Presidential Villa Abuja, where he commended the President for being neutral during his state's governorship election.
Since his assumption of office as Governor of the South West state, this marks the first time he is visiting the seat of power.
Commenting on the rationale for visiting the President, the Osun Governor said he would go down in history as a major beneficiary of the electoral act 2022 signed into law by the President in 2022.
He said President Buhari's neutral stance on election matters contributed immensely to the polls that brought him to power.
Recall that Adeleke contested the governorship election on the platform of the Peoples Democratic Party (PDP), where he defeated Gboyega Oyetola of the All Progressives Congress (APC).
Adeleke had secured 403,371 votes defeating Oyetola who garnered 375,027 votes.
Since his assumption of office, Adeleke and his predecessor, Oyetola have been at loggerheads over the administration of the state's resources.