The Head of the African Union Commission, Moussa Faki, has today, strongly condemned what he described as an attempted coup in Gabon.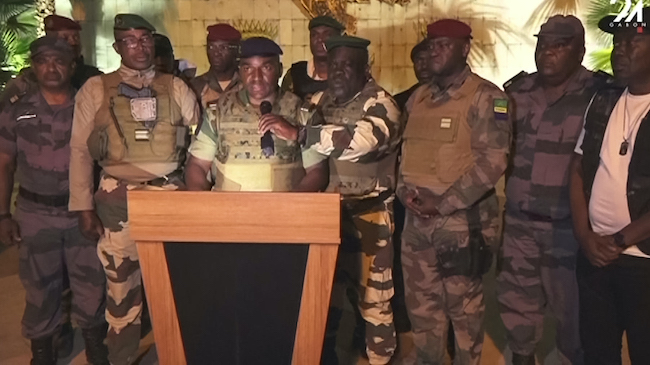 Rebel officers in the oil-rich central African state earlier today announced that they had seized power, following disputed elections, which saw President Ali Bongo emerge as the victor.
AU's comment comes after President Ali Bongo had been placed in retirement.
The head of his presidential guard told reporters about his retirement today after rebel officers said they had toppled him.
Meanwhile, a statement published on the AU website in French, stated that Faki is following with great concern the situation in the Gabonese Republic and strongly condemns the attempted coup d'etat in the country as a way of resolving its current post-electoral crisis.
The AU commission chief also described today's events as a flagrant violation of the legal and political instruments of the Addis Ababa-headquartered African Union.